Howard to miss out games
Submitted by

content

on Mon, 12/12/2016 - 05:54
Colorado Rapids goalkeeper Tim Howard is expected to be out for 4 months after being injured.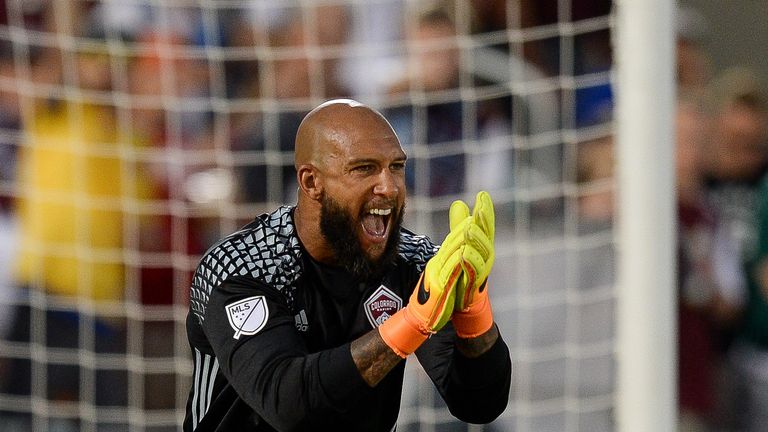 He suffered a knock while representing the United States in the match against Mexico and has had to undergo a surgery.
He was hurt while taking a goal kick in the match against Mexico and had to be replaced in the first half itself.
The Colorado Rapid's coach has stated that this will be a massive loss for the team as they were counting on the keeper's experience to help them win trophies. However, he believes that there are other players that will step up and fill the void left by the United States international goalkeeper.
He said that Tim Howard is an important player for the team and that the team will have to manage without him on the pitch. He said that Howard is not only a good keeper, but he also brings some good experience in the team. He said that all the young players benefit from the presence of Tim Howard around them and that he is also a leader on the pitch.

The USA team, however, will also be missing Tim Howard for their next round of qualifying matches that are due in March. The USA coach said that this is a massive loss as well for the national team and it will be Brad Guzan that will be replacing him during these matches.
The coach said that Howard had been a great player so far for the team and it is unfortunate that he has been injured while representing his country.
Colorado Rapids next match will be against Seattle Sounders, and they will have to find a solution first if they want to keep their winning momentum alive. The coach believes that the team will come out stronger of this situation.