MLS SUSPEND PLAYER FOR ATTACK
Submitted by

isport

on Mon, 05/30/2016 - 17:12
Major League Soccer outfit New York Red Bulls center back Karl Ouimette was carried off the Saturday game after an attack from another player.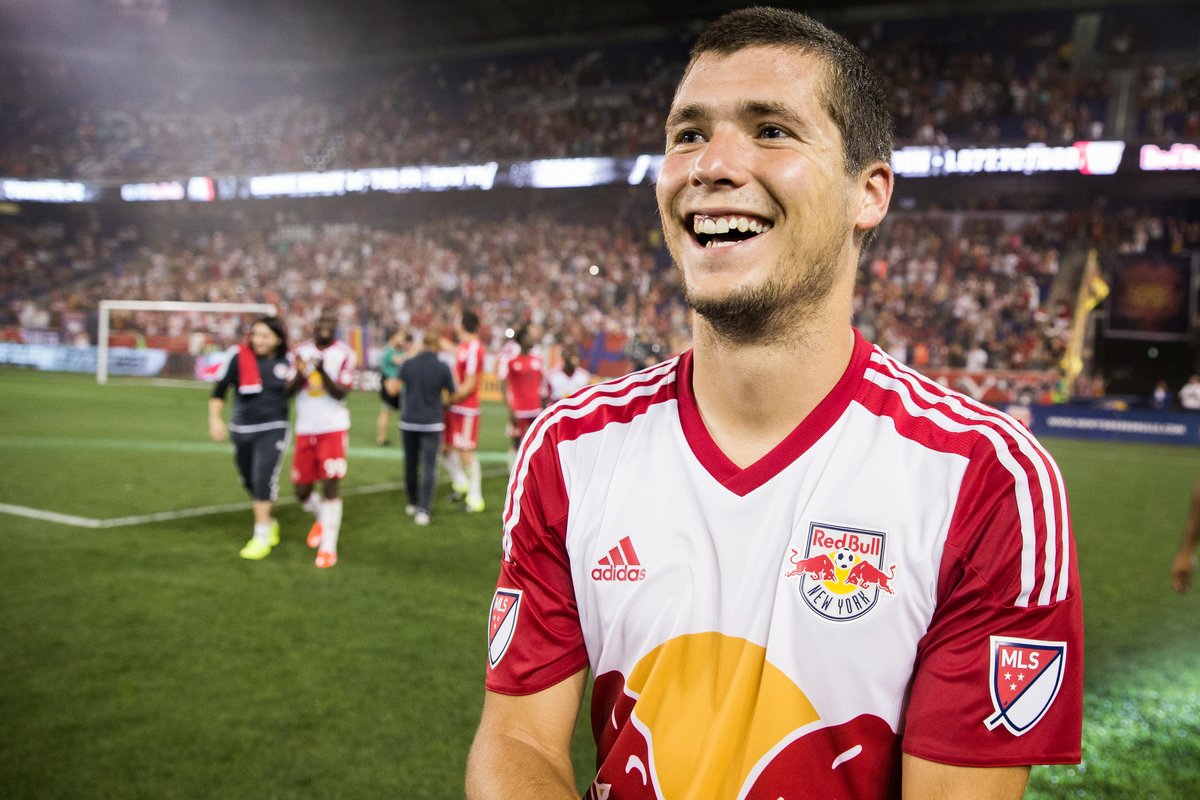 Ouimette was stretchered off the field in the game and USL took action as the reserve side Red Bulls II player was kicked from behind by Pittsburgh Riverhounds forward and Jamaican international Romeo Parkes.
This happened in the final five minutes of Red Bulls II's 3-1 win in Pittsburgh. Ouimette was walking off the field when Parkes kicked him in the back in a move that angered many.
When the game ended, there was no official update from the club on Ouimette's condition. Local media likened the attack to a game of Roulette at Betfair Casino - you kind of knew that the hit would come at some point (and that parkes would snap) but no-one is uite sure when or where it would happen!
However, Parkes was immediately suspended by the USL and the league's president, Jake Edwards, issued the following statement "We have completed our initial review of the incident and have suspended Romeo Parkes of the Pittsburgh Riverhounds immediately for his actions against Karl Ouimette of the NY Red Bulls II."
"The USL will immediately begin a full investigation and interview all parties involved which could result in additional disciplinary actions. Any type of behavior that is detrimental to the safety and well-being of our players will not be tolerated.
"We have spoken with both teams and they understand the seriousness of the situation. Fair play is paramount in the game of soccer and in the USL."
Riverhounds also relased a statement that read: "The Pittsburgh Riverhounds organization does not condone the type of behavior that transpired on the field tonight and we want to apologize to the New York Red Bulls II and our fans for what happened.
"We have already communicated with the USL that we will fully cooperate with the League's investigation and will support whatever disciplinary actions they may take. We are happy to see Karl Ouimette has returned to the team and is making the trip back to Harrison, New Jersey."
Parkes' contract was later terminated by the Riverhounds, whilst his advertising contract with varous commercial partners are all up in the air right now.