WILLIAMS SUSPENDED FOR FIVE MORE GAMES
Submitted by

content

on Sat, 06/26/2021 - 17:46
LA Galaxy defender Derrick Williams has been suspended for five extra games following his red card against Portland Timbers last month. He was given a suspension for five more games by the MLS Disciplinary Committee to make it a total of six games for the LA Galaxy defender who was sent off for a serious foul on Portland Timbers midfielder Andy Polo when the two teams met at Providence Park on May 22.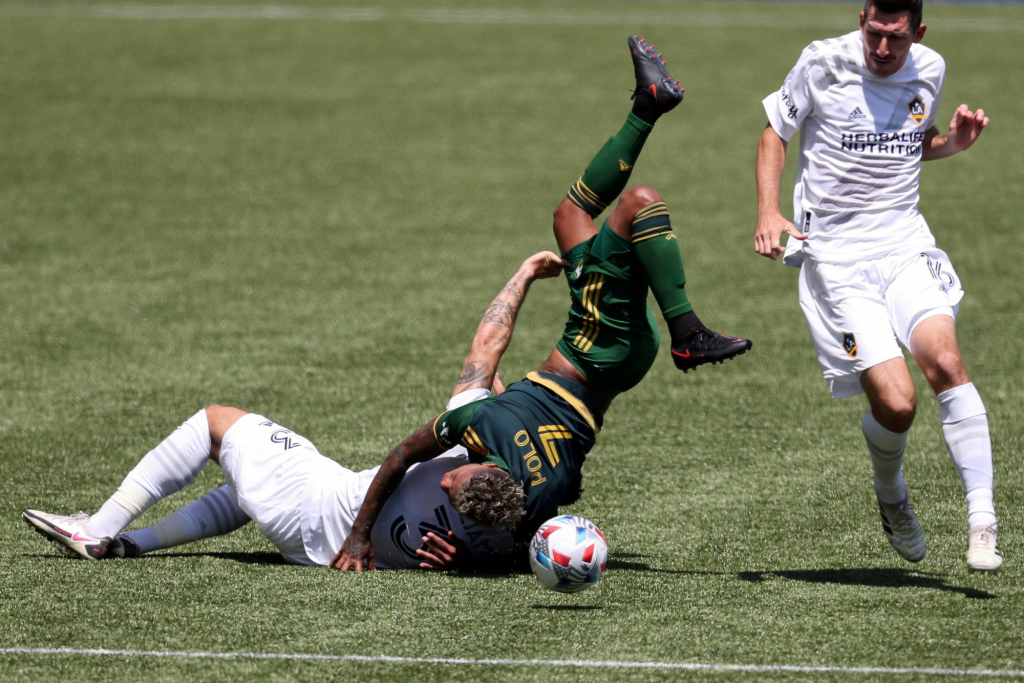 Williams committed the offence and was deservedly sent off with one minute of the first half left to play. Portland Timbers were able to capitalise on his dismissal running out 3-0 winners at the end of the game.
The LA Galaxy defender served the mandatory one-game ban during the recent clash with San Jose Earthquakes and will now serve the ban for five more games due to the decision from the MLS Disciplinary Committee.
Williams will miss the first five games when the MLS resumes from the international break later this month. He wont be available for the MLS matches against Seattle Sounders, Vancouver Whitecaps and San Jose Earthquakes later this month. The LA Galaxy player will also miss the first two MLS games of next month against Sporting Kansas City and FC Dallas. He was also fined an undisclosed amount for the dangerous play.
The dangerous play involving Williams and Portland Timbers midfielder Polo was reviewed under the Disciplinary Committee Parameter No. 2 which gives the Committee power to act where officials see an incident and issue a red card. The Committee has the power to review the action for further punishments beyond the mandatory one-match suspension for red cards.
The Disciplinary Committee also fined New York City midfielder Nicholas Acevedo for an undisclosed amount following his decision not to leave the field swiftly after his 86th minute red card in the 2-1 win over LA Galaxy on May 29.